The Golden Age Collection
Relive the Golden Age of Games with these three remastered classics! This package includes Escape, Catch Him, and Jumping!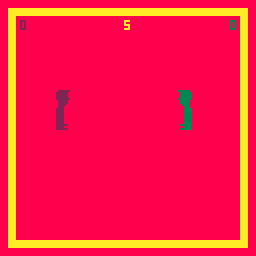 How to play
Use arrow keys and X to select a game. You can return to the menu from any game by pressing X and Z. Use Z to change between retro and remastered graphics.

In "Escape" use the arrow keys to escape the maze!
In "Catch Him" it is player 1s job to catch player 2 to get points. If player 2 can evade player 1 for long enough they get a point. First to 5 wins. Use arrow keys and ESDF to move.
In "Jumping" use X to jump. Beat the highscore to win!

This game is based on a sketch from series 2 episode 3 of Limmy's Show!

Watch Vinny Vinesauce play the Golden Age Collection with chat!